What to Wear?
Wondering what to wear to your portrait session? Not to worry, here are some simple tips to help get you dressed to look your best.

First, don't stress yourself out - it's pretty simple. Most importantly, we recommend that you wear what's comfortable. Feel free to bring along a few outfit changes if you're not sure, or if you want to get a few different looks.

Bold colours can be stunning in a photo, but make sure that they complement each other. Jeans or khaki's are always a safe bet.

If you are not comfortable trying to colour co-ordinate the family, stick with jeans and black or white shirts. This is a particularly good rule for in-studio sessions where what you're after are mostly black and white shots.

For outdoor portraits such as an engagement shoot, a flash of colour from a scarf or accessory makes for a neat look. For fall family portraits, warm knit sweaters and scarves look great. For a newborn shoot, a plain diaper cover or a little white onesie, and maybe a cute hat.

Do try to avoid wearing loud, clashing colours or loud patterns. These tend to be distracting in photographs. Also, remember that a classic portrait is timeless - something to keep in mind if you are tempted to make trendy fashion choices for your photo shoot.

Just think simple and comfortable...just be you. If you have any questions, send us a quick email and we'll be happy to help.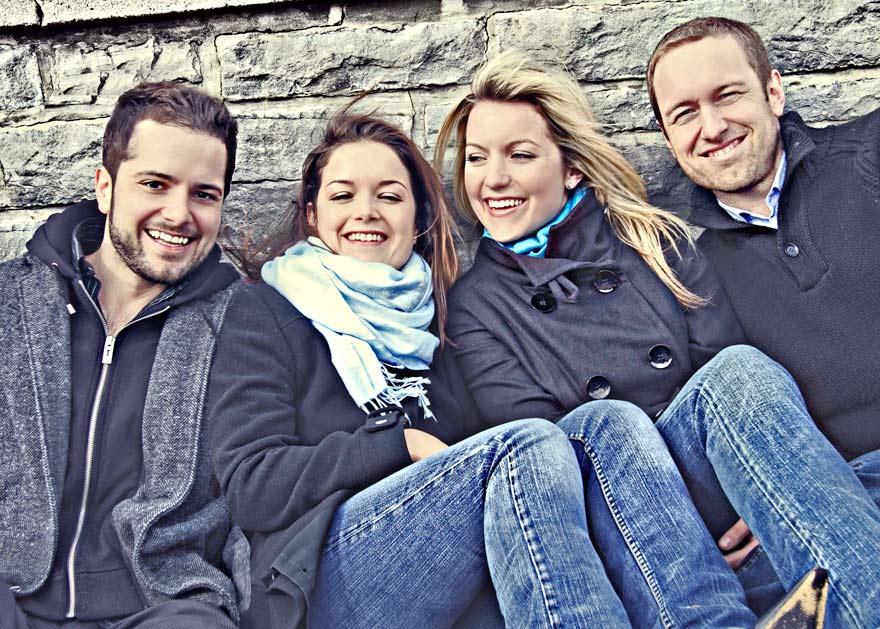 Posted on 24 May 2010 by Horton Photography | Blog Home Page